MY DOODLING
I HOPE IT MAKES YOU SMILE!
---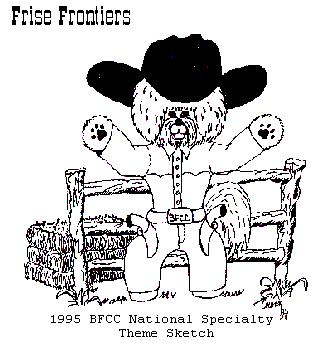 This picture was drawn for and is the property of the BFCC 1995 Specialty
it is displayed here with permission!
---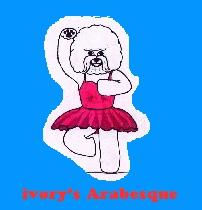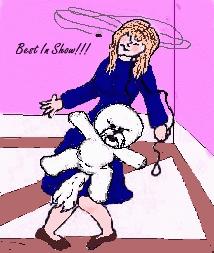 On the left is a picture I drew in honor of Jacqui Filloon Eagan's little girl, ivory's Arabesque,
who's name was suggested by yours truly.

On the right is a drawing for a card sent to a friend (who shall remain nameless lest questions arise) who went Best In Show!!!!
---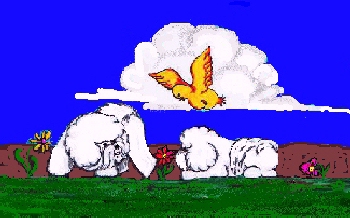 I have been having a blast with the Paint Shop Pro, all of the
pictures were done in black and white and colored on the computer!

---